I found a good blog about
PhotoShop tutorials
. With the permission of author, I would like blog it and share with my readers.
Color masking, Published on Jan 9, 2007 and posted by Stratan Ionut.
In this tutorial you will learn about color masking. A lot of photos are gray scale but you can also see parts of the photo color. I will learn you how to make this so it looks real.
Tips,
click the image to enlarge
. :)
Start off by opening a flower for example.
Nice effects, isn't it?
Create new fill or adjustment layer > Hue/Saturation.
Make sure that Colorize it's checked and play with the Hue until you get a color you like.
Press on the Hue/Saturation layer and get the brush tool. Start brushing the area you want to give the color back. (Play with the brush sizes because you will need smaller brushes in not so wide areas)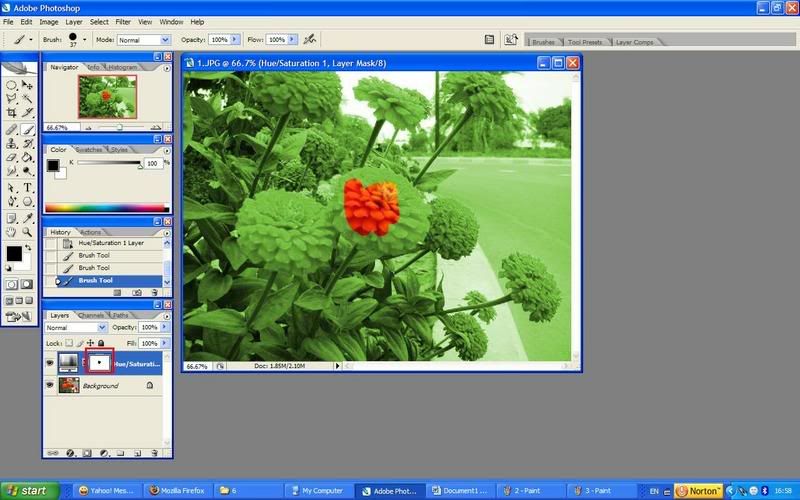 Result: